Ian McQue är en illustratör som gjort sig känd med hjälp av sina rymdskeppssvävare som ser ut som traditionella fiskebåtar. De senaste åren har han bland annat gjort fantastiskt fina omslag till Philip Reeves Mortal Engines-böcker.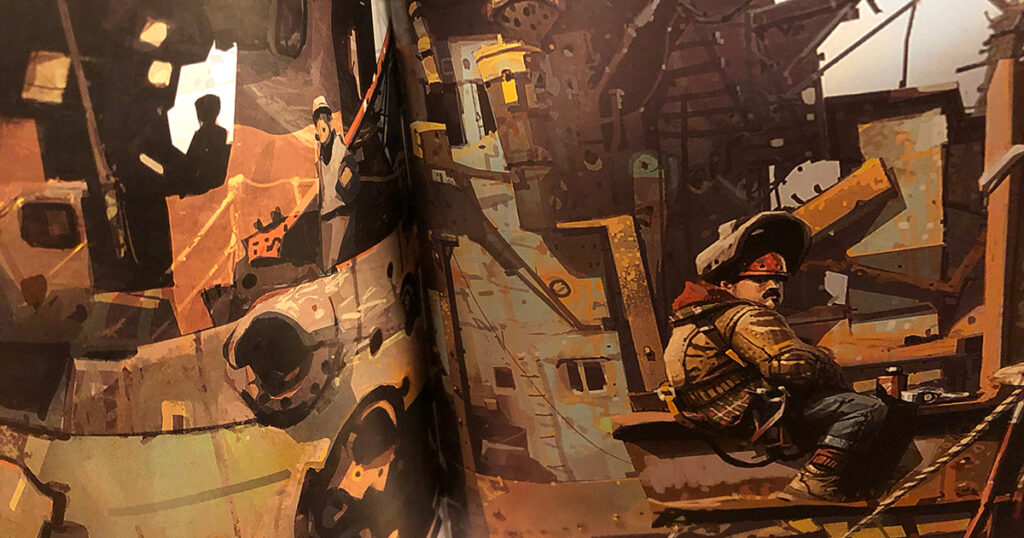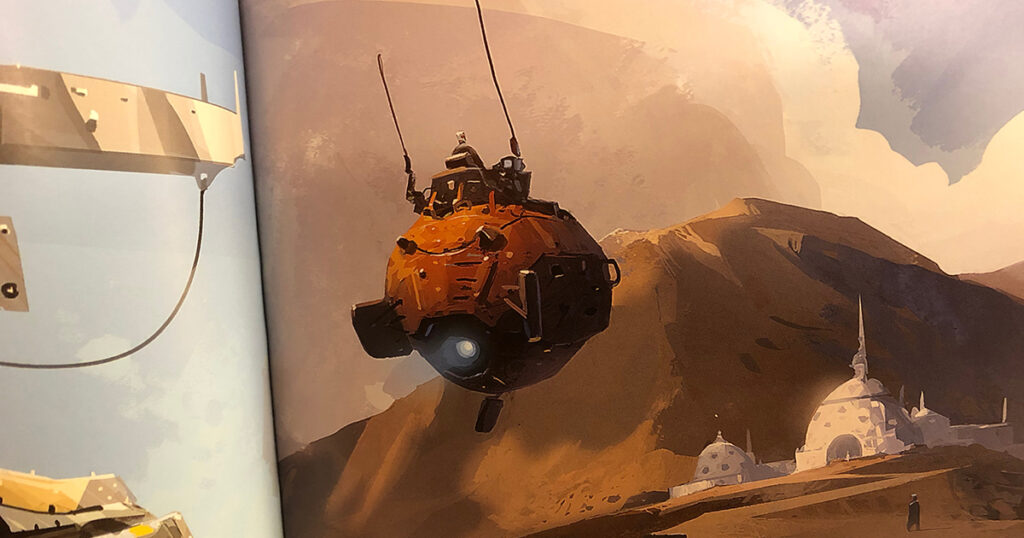 Chroma är en fin liten skissbok med färglagda digitala skisser med svävarfiskebåtar, episka landskap och mystiska män i trånga gränder.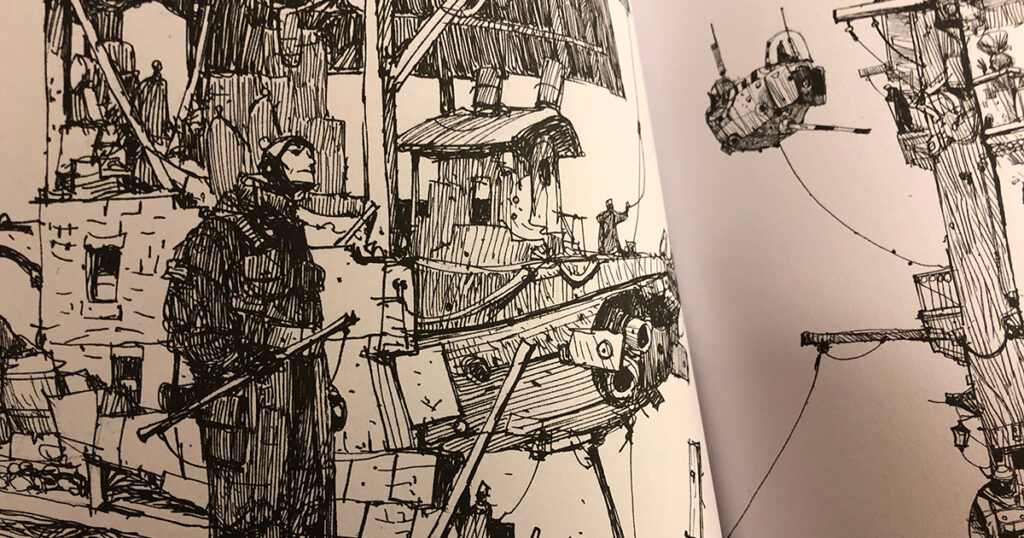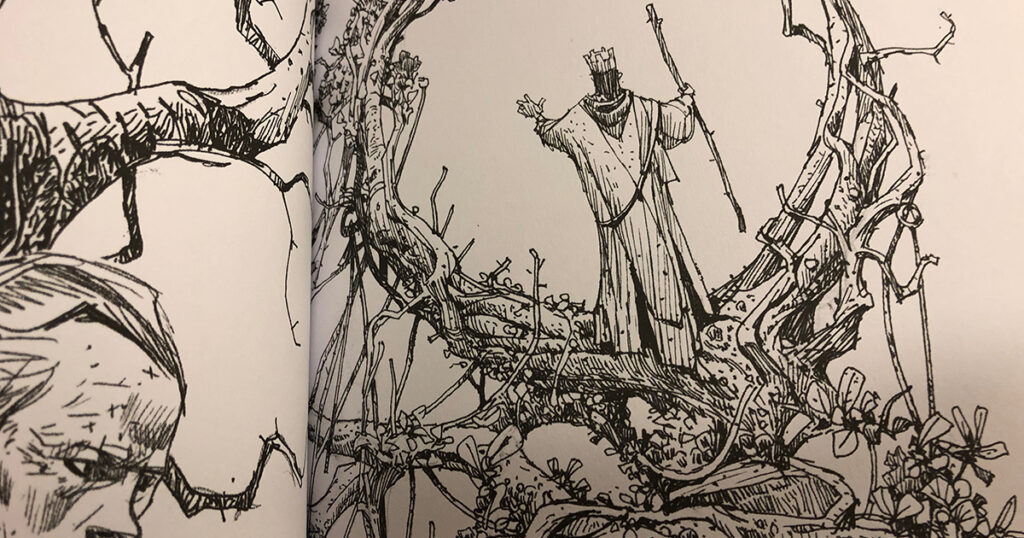 Mechs and the City: Another Book of Drawings by Ian McQue är en större version helt i svartvitt med en mer analog skisskänsla i teckningarna. Sidorna är också mer skissartade med ibland många olika versioner av samma person i olika vinklar och flera olika teckningar på samma sida. Men det är liknande teman i båda skissböckerna. Äventyrare av olika slag i fantasylandskap och fiskebyar.