Courtney Crumrin är en ung tonåring som flyttar in i ett gotiskt kråkslott tillsammans med sina föräldrar. Slottet ägs av en äldre släkting, en farbror – men riktigt vems farbror är det ingen som vet.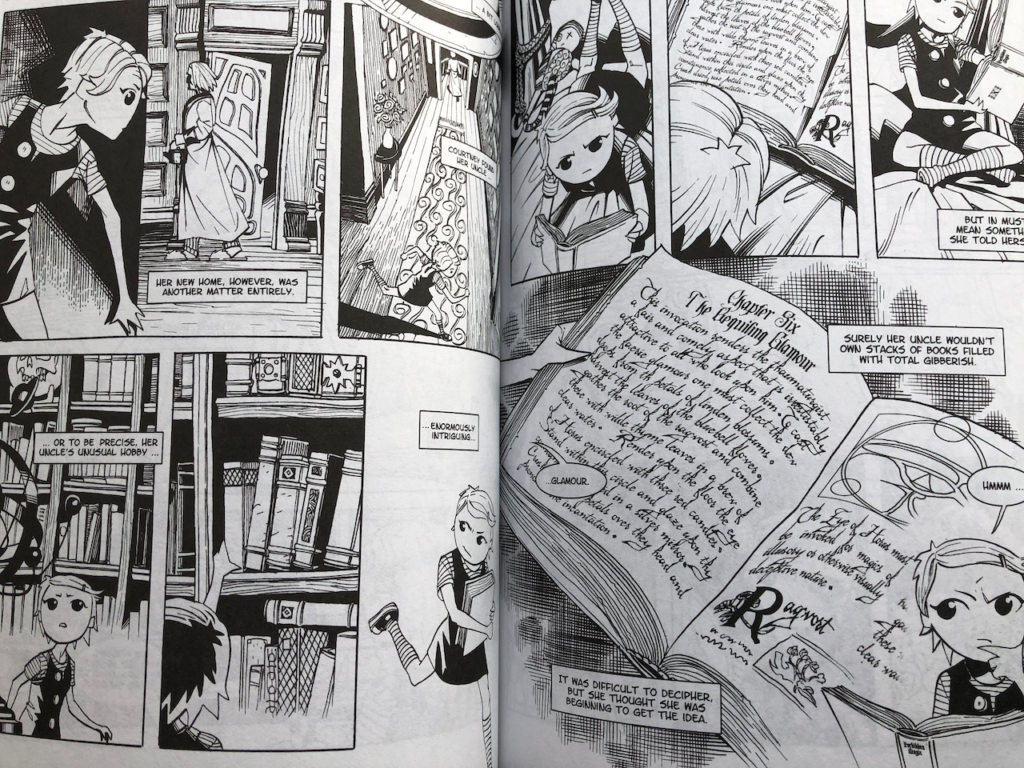 Ted Naifeh | Courtney Crumrin and the Night Things | Oni Press
Courtney är förbjuden att gå upp på den övre våningen där det finns ett bibliotek fyllt med mystiska böcker med titlar som Förbjuden magi och ABC för illusionister. Finns det något mer lockande för en flicka som hellre umgås med böcker än jämnåriga som bara bryr sig om yta och status?
Det nya området som familjen flyttar till tillhör den övre gräddan i samhället. Barnens föräldrar är chefer för stora företag och äter sushi på skollunchen. Mobbarna frågar efter checkhäftet när de trakasserar Courtney på vägen hem från skolan.
Courtney Crumrin genomlider samma problem som alla andra "annorlunda". Ingen tycker om henne. Barnen tittar ner på henne eftersom hon kommer från "gettot" och har mindre bemedlade föräldrar.
Ted Naifeh (illustratör bakom Gloom Cookies, How Loathsome med flera) har skrivit och illustrerat ett spännande serieverk.
Courtney lyckas med attityd, självständighet och skinn på näsan hantera de faror hon möter. Hon lurar varulven och får honom att hjälpa henne. Alla monster är som hämtade ur en tavla av Hieronymus Bosch.
Utifrån detta skapar Ted Naifeh äventyren som för Courtney till seriens mest spektakulära plats, den svarta marknaden. Det är en marknad som vi sett i många andra böcker och serier men denna version är utmålad med en sådan fantasi och detaljrikedom att man tar in allting som om det vore för första gången.
Tecknarstilen är mörk och spretig. Serien är fylld av fantastiska miljöer och varelser. Alla är mycket naturalistiskt tecknade, utom huvudpersonen själv. Huvudet är enbart en stor rund ring med två enorma ögon och liten svart mun. Kanske för att varje läsare ska kunna leva sig in i rollen, det är effektivt.
Artikeln publicerades ursprungligen i Expressen. 2003-02-03.