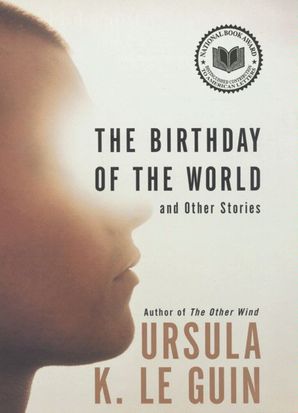 Knullerier, hermafroditer, minst sagt intrikata giftermål och olika former av sexualitet. Så ser det ut när science fiction-författaren Ursula K Le Guin undersöker kroppar, kön, sex och lust i novellsamlingen The Birthday of the World.
URSULA K LE GUIN | The Birthday of the World | Harper Collins
Le Guins produktion innehåller science fiction, fantasy, barnböcker och essäsamlingar om exempelvis feminism och författarskap.
Hon debuterade i mitten av 1960-talet och bibliografin innehåller över 50 verk.
Ursula K Le Guin är dotter till en antropolog. Det märks i hennes sätt att använda science fiction-genren.
I stället för att fokusera på tekniken använder hon resan ut i rymden till att undersöka olika samhällen.
Till exempel, hur påverkas vi om vi vore hermafroditer? Människorna i en av novellerna lämnar med jämna mellanrum samhället och beger sig till ett knulleri. Där har de sex med vem som helst av de andra som befinner sig i samma stadie.
Inne i knulleriet utsöndrar kropparna olika kemiska substaner som påverkar de andra och avgör vilket kön de kommer att vara under den efterföljande perioden.
I två av novellerna berättar Ursula K Le Guin om en planet där en minst sagt avancerad äktenskapsform används. Varje giftermål består av fyra personer, två män och två kvinnor.
I praktiken är det två godkända heterosexuella, två godkända homosexuella och två förbjudna heterosexuella förhållanden i varje äktenskap. Det blir mycket att hålla reda på. Men det intressanta här är inte de mekaniska reglerna utan känslorna som styr de olika individernas liv. Och hur de gör för att komma förbi reglerna.
Det spännande är när Le Guin utforskar hur det skulle fungera i praktiken.
Vad innebär det när regler krockar med begär?
Artikeln publicerades ursprungligen i Expressen. 2002-08-20.