Årets mest efterlängtade serie är här. Och det börjar på den röda planeten, Mars.
ALAN MOORE och KEVIN O'NEILL | The League of Extraordinary Gentlemen #1, vol 2 | America's Best Comics
Med en effektiv utzoomning som refererar tillbaka till Alan Moores mästerverk Watchmen möter vi en man i kläder inspirerade av Lawrence av Arabien. Han flyger fram genom Mars djupa sanddalar på en flygande matta Alan Moore har skapat ett klassiskt science fiction-äventyr. Det luktar pojkboksberättelser. I en alternativ värld befolkas det brittiska imperiet och resten av världen av hjältar och monster ur den viktorianska eran.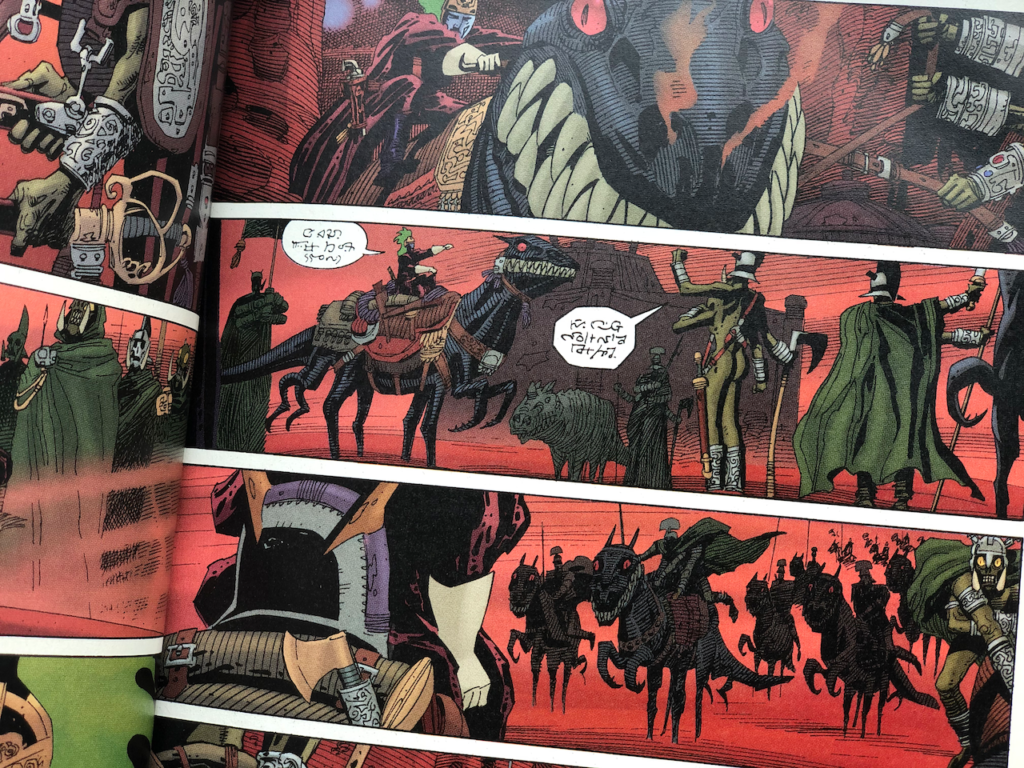 På Mars laddar invånarna upp för att kasta ut de utomplanetära inkräktarna. I beduintält av klassiskt snitt möts de båda litterära gestalterna Gullivar Jones (skapad av Edwin L Arnold 1905) och John Carter (skapad av Tarzans fader Edgar Rice Burroughs 1912).
Bland de övriga författarna som lånat ut hjältar och monster återfinns bland andra C S Lewis och H G Wells.
Det är litterär sampling på hög nivå. Alan Moore har skapat The League of Extraordinary Gentlemen genom att använda sig av karaktärer från flera olika källor. Alla karaktärer har släppts fria från copyrightens elaka klor.
Kevin O'Neill använder sig effektivt av sina strikt hållna rutor genom att fylla dem med lager på lager av detaljer. De täta widescreen-aktiga rutorna fungerar effektivt som tempohöjare.
Serien fungerar både för de som vill läsa en äventyrshistoria men även för de som har mer, eller vill skaffa sig mer, kunskap om sen-viktoriansk litteratur och samhällsliv.
Artikeln publicerades ursprungligen i Expressen. 2002-08-03.